True Stories: Life With My Wife
This story contains adult sexual content and should not be read by those under 18, or considered minors in their country or locale. If you are under 18: CLICK HERE
These stories are the artistic expression of the authors who wrote them. The Small Dick Club strongly believes in freedom of speech, and the right of artists to be heard, especially if what they say pushes the boundaries of what is acceptable in society. If you think you won't like the content of this post, then don't read it. It's that simple. The Small Dick Club wishes to advise readers that any similarities in these stories to actual or real people or events is purely coincidental and unintended. That any story marked as a "true story" shouldn't be taken literally, as we have no way to verify if stories submitted to us are true. The Small Dick Club takes no responsibility for the imaginations and literary creations of authors who post their stories here.
~ ~ ~ ~ ~ ~ ~ ~ ~ ~ ~ ~ ~ ~ ~ ~ ~ ~ ~ ~ ~ ~ ~ ~ ~ ~ ~ ~ ~ ~ ~ ~ ~ ~ ~ ~ ~
By hmdznr (Edited with Ginger)
My wife discovers she's a size queen.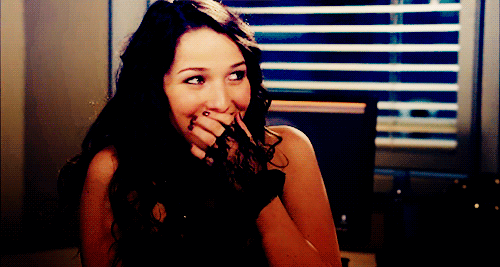 This is a true story about when my wife and I were in our first year of marriage.
I had a friend from work that had a very nice sailboat. He would often invite my wife and I to go sailing with him on the weekends. My wife and I mentioned a couple times that we noticed Tim was kind of well hung, to say the least. His junk would often hang down his leg and we caught glimpses of his manliness on a few occasions.
One time he invited us to go with him on an extended weekend trip to Ismis on Catalina Island. My wife had spent the previous day making food for our trip which included BBQ ribs. (Which are to die for). We packed up and drove to the harbour. When we got there, we figured out we had left the ribs behind. We joked about it and I had almost resolved myself to it, when my wife says, "Honey, you've got to go back and get them."
I argued, but we decided we'd wait to leave for me to get the ribs. "I go alone? Why don't you go with me, honey?" I asked my wife.
"Just go, and hurry," she said.
It was a 40 minute trip at least back to our house. I left. I picked up the ribs. I came back. When I got back, both my wife and Tim were acting very strange. In fact, when I left they both had street clothes and now they had swim suits on. My wife's bikini as well left little to the imagination.
I knew something was up, but tried to enjoy the trip. That night we had dinner and some drinks. My wife kept giving Tim an extra amount of attention. I was young and was getting moody and this led to drinking excessively. Eventually I passed out. Leaving Tim and my wife up. I had sworn I woke up in a daze a couple times to find my wife on top of Tim fucking away and being very loud and vocal about it.
By the time I woke up the next morning, my wife and Tim were already up and on the deck. We had breakfast and made plans to go into shore to shop and visit the shops and get lunch there. By the time we got around to leaving Tim mentioned that he wasn't feeling up to it and was going to stay behind. Good I thought. I can spend time with my wife and enjoy some attention from her.
We took the dingy in and walked around for about an hour or two. We planned to go to lunch and then suddenly she says she left something on the boat. I can't' honestly remember what is was, but it was something stupid that suddenly she so badly needed. I was so upset. We had to go back to the boat on the dingy and this would disrupt our plans. But, no! She insisted she would just go back on her own and be right back. Needless to say she did not come right back. In fact, she was gone for at least 3 or more hours.
Well the trip went this way for most of the weekend. My wife and I have been married for almost 30 years now. She finally admitted to me that she started having sex with Tim that weekend and fairly consistently with him for the next couple years. She told me his schlong is as thick as a beer bottle and he's about 9+ inches with the biggest set of balls you've ever seen.
She admitted that she loved that he stretched her out so much and she enjoyed that it hurt whenever they fucked. This wasn't her first affair, she admitted to and she's had many more afterward, but we've managed to figure out our roles in sex and have been happy since.
Handful of Hair.
Most sex between my wife and I consists of me inverted on her, giving her head while she plays with my balls. I asked her a while back to show some attention to my penis. She did for a short amount of time, but then it quickly went back to her playing with my balls.
I asked her the other night while she doesn't play with my penis anymore. Her reply to me was, "All I get is a handful of hair."
I offered to shave for her.
She says to me, "Honey, you've done that before. Honestly, it fits well within the palm of my hand, I'd rather just play with your balls."
My Wife Decides To Get Bold.
My wife and I always had a very creative sex life. Although, I knew I had a very small penis, we had a very active sex life. I knew my wife was a size queen. I was well aware that she enjoyed the feeling of being stretched and feeling the pain of an oversized cock or hand inside her.
This happened at a time when we were married for 5 years at the time. She had a good friend from work that she spent a lot of outside time with. This friend had a friend, or rather sex buddy she knew at the time. In fact my wife would often go on a weekend or even a couple week trips with this friend and supposedly a few other girlfriends. I knew that my wife told me that this fuck buddy had shown up at a few of the trips.
One evening the girlfriend and her "buddy" come over for drinks and to hang out. We were all having a fairly decent time, with the exception I was getting upset at my wife that she was basically almost sitting on this guy's lap. Leaving me across the room on my own. The guy and I went out to get more alcohol that night. After getting alcohol we decided to get a movie to watch. He was all cool with me, like he looked up to me, by the way.
I start looking for a new release and he disappears. I find him in the adult section. He talks me into picking up a couple adult films and I find my new release. We get back and I mention how he got adult movies, trying to get him in trouble. We laugh and started the new release. I later went into the kitchen to mix another drink and some for the girls. When I get back in, they have the adult movie on telling me they wanted to make fun of it.
I'm pissed at my wife so I start getting all cosy with her friend. It doesn't matter, before long my wife is sneaking her hand down this guy's pants and stroking him. I start kissing the friend. Before long my wife is on her knees on the floor in front of this guy, sucking his huge, thick cock. The girlfriend and I start getting into it and getting her naked. My wife by that time gets on this guys and starts riding him like I've never seen her before. She's moaning, getting loud and going to town! I get the girlfriend and start fucking her from behind. I slide right in and start fucking. Sex gets a little awkward for me at times because of my size. I try to fuck, but my cock always comes out and pokes her.
Meantime, my wife and him are changing positions like mad, and sweating. The girlfriend gets up while I'm still doing my thing, and says, "I think I need to get some of this action." (Meaning my wife and her boyfriend).
I end up jacking off watching them all take turns fucking this guy. I get tired of it and go to sleep. I tell my wife, "Let's go to bed."
"Go ahead, honey, we're going to stay up and watch the movie you got."
I could not sleep at all that night. Every time I started to nod off they started fucking again. He ended up staying until the morning, which was very uncomfortable for me. He continues to act like he's my best friend.
My wife and I argued and fought for the next few days. In the end she gets to fuck this guy. He was often at my home when I came home from work. Sometimes they would be fucking in our bed. I admit it turned me on. It wasn't that bad in the end. He was always like my best friend always asking me for advice.
This of course changed forever the relationship I had with my wife.
The End.